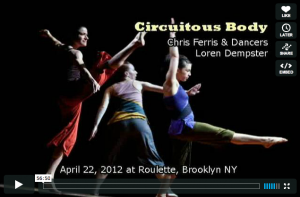 Circuitous Body, April 22, 2012
Just in case you missed the performance, here is the first video from that magical, rainy night at Roulette. Trio Tritticali plus Dan Joseph on hammer dulcimer performed music composed by the trio's cellist/composer, Loren Kiyoshi Dempster. Thanks to all who came out to see this live!
See more Chris Ferris on Vimeo.